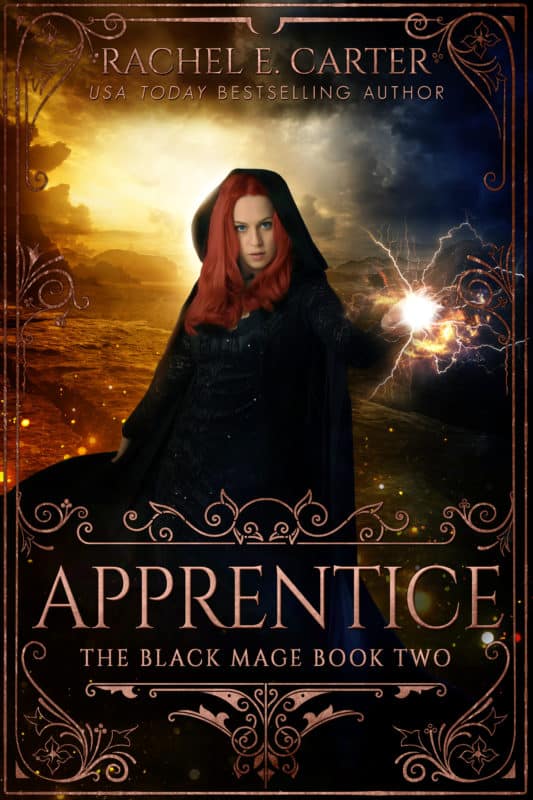 Sixteen-year-old Ryiah is an apprentice of Combat, her school's most notorious faction. When she finishes, she will be a war mage, but in order to do so, she has to survive four years traveling across Jerar, training with a master she hates, her old nemesis, Priscilla, and Prince Darren, her sometimes-rival sometimes… more? ***Ebook is only avail. through Amazon, see note below for how to obtain for other retailers/devices.***
About the Book
She survived a trial year at the Academy of Magic, but that was the easy part…
Now sixteen-year-old Ryiah is an apprentice of Combat, her school's most notorious faction. When she finishes, she will be a war mage, but in order to do so, she has to survive four years traveling across Jerar, training with a master she hates, her old nemesis, Priscilla, and Prince Darren, her sometimes-rival sometimes… more? 
Ry's new apprenticeship is nothing like what she prepared for. War is on the horizon and her lessons aren't just for practice anymore.
It's time to fight. 
PLEASE NOTE: The ebook editions of this series are only available through Amazon's Kindle Unlimited program, however you can still purchase the paperback/hardcover/audiobook versions at all retailers. If you previously purchased one of the ebooks through a non-Amazon retailer and would like to continue reading the sequels on that device, you can purchase the sequel on Amazon and then EMAIL RACHEL a copy of the receipt and she'll send you the ebook edition you need for your preferred non-Kindle device (ie iBook, KOBO, Nook reader, etc).
Other Books in "The Black Mage"