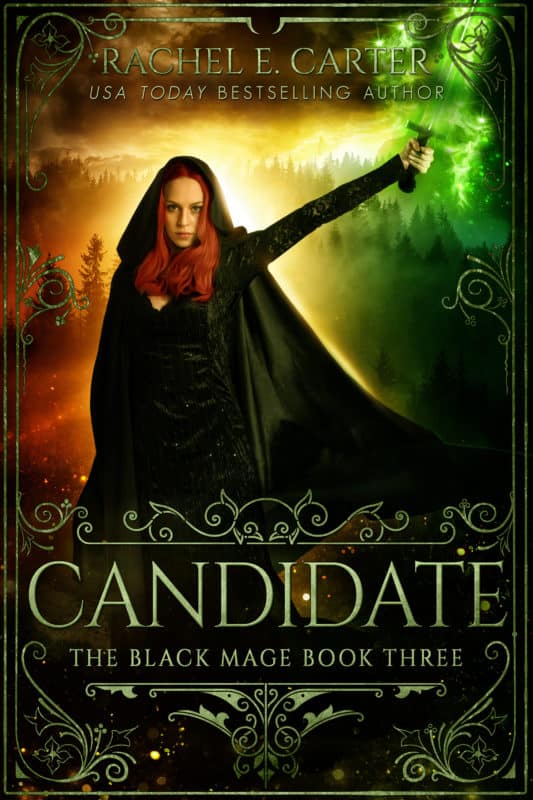 Twenty-year-old Ryiah is a black mage of Combat, but she's not the Black Mage. Yet. She's had her eyes on the legendary robe for as long as she can remember, and in just one year, she will have a chance at her country's prestigious—and only—tourney for war mages... Too bad she is going up against a certain prince—the one person she has yet to beat. ***Ebook is only avail. through Amazon, see note below for how to obtain for other retailers/devices.***
About the Book
Welcome to the Candidacy. Where dreams go to die.
Twenty-year-old Ryiah is a black mage of Combat, but she's not the Black Mage. Yet. She's had her eyes on the legendary robe for as long as she can remember, and in just one year, she will have a chance at her country's prestigious—and only—tourney for war mages… Too bad she is going up against a certain prince—the one person she has yet to beat.
The Candidacy finally arrives and a winner is robed, but something dark is lurking in her kingdom's midst. Rival nations are closing in, and it's time to make an alliance. 
Unfortunately for Ryiah, that's only the beginning. The worst enemy resides in the palace. 
PLEASE NOTE: The ebook editions of this series are only available through Amazon's Kindle Unlimited program, however you can still purchase the paperback/hardcover/audiobook versions at all retailers. If you previously purchased one of the ebooks through a non-Amazon retailer and would like to continue reading the sequels on that device, you can purchase the sequel on Amazon and then EMAIL RACHEL a copy of the receipt and she'll send you the ebook edition you need for your preferred non-Kindle device (ie iBook, KOBO, Nook reader, etc).
Other Books in "The Black Mage"